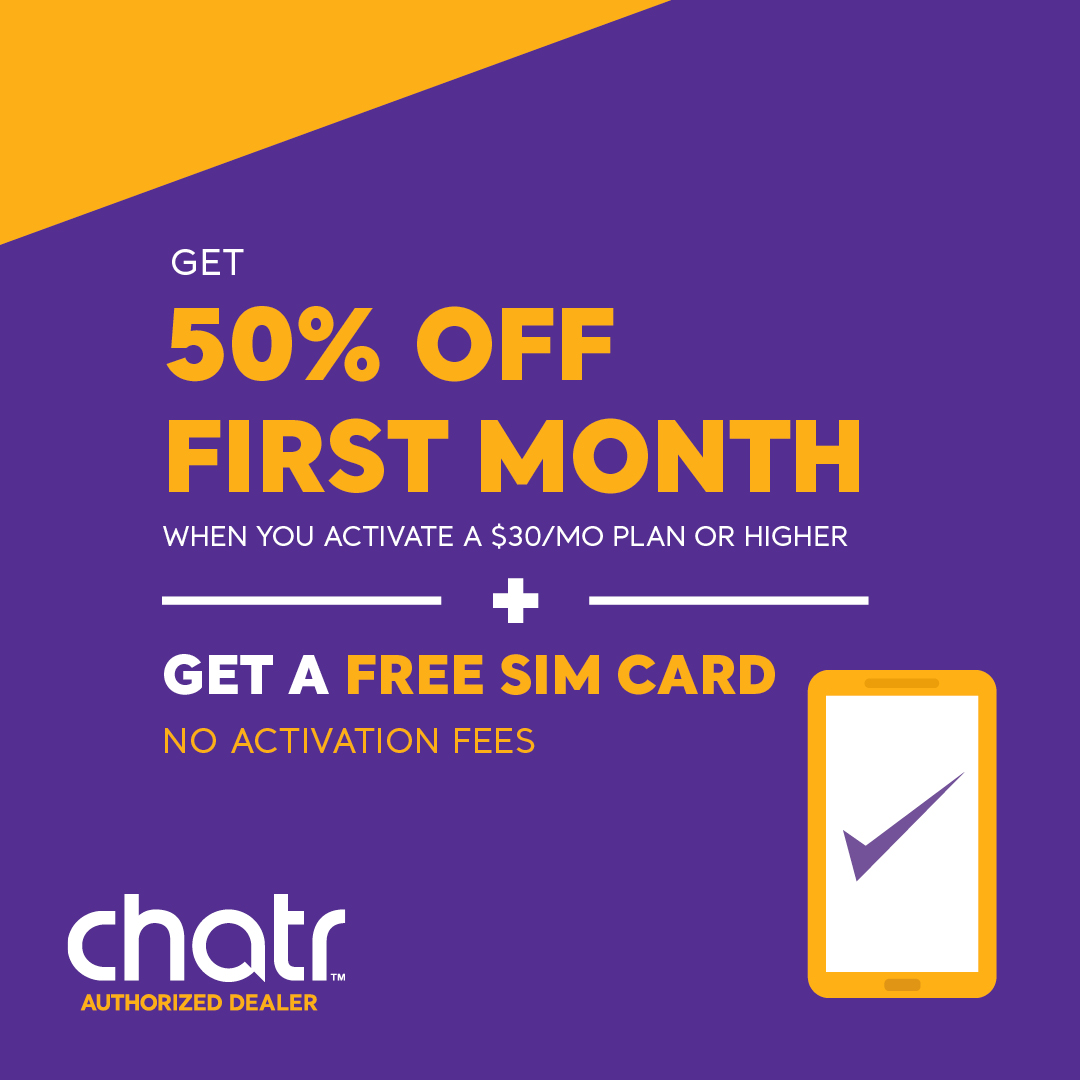 GET 50% DISCOUNT FOR THE FIRST MONTH ON ACTIVATING $30/MO OR HIGHER PLANS + FREE SIMCARD + NO ACTIVATION FEES*
YOU HAVE TO ORDER ONLINE AND PICK UP THE SIM CARD FROM THE STORE. STEPS TO CLAIM:

1. Select the plan you wish to buy. Add them to the cart. Select the nearest store and add your contact information.
2. Checkout without making any payments and you will receive an email or text message for confirmation.
3. Please check the store timings before visiting the store for sim card pick up. Show the order number to the sales rep and make a payment.
---
---
Click here to know about more offers.